NOW WORKS WITH CAMARO

Works with any 2006 and up Z06 / Camaro (with dual more exhaust) also any 2008 and up C6 / GS that is factory equipped with NPP (bi mode) exhaust.

Since 2006 I have designed and developed the best NPP and Z06 bi-mode exhausts system out. Mild2Wild is the original and best selling system available. The only FCC approved unit out and Installed by Jay Leno, Used by Scott Dixon (2008 Indy 500 Winner) Sold at most parts houses, chevy dealers and tuners. More info / order at the bottom of the page.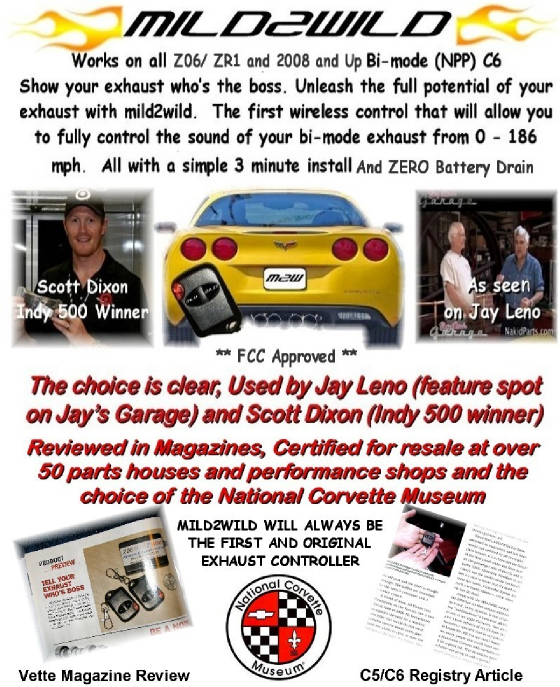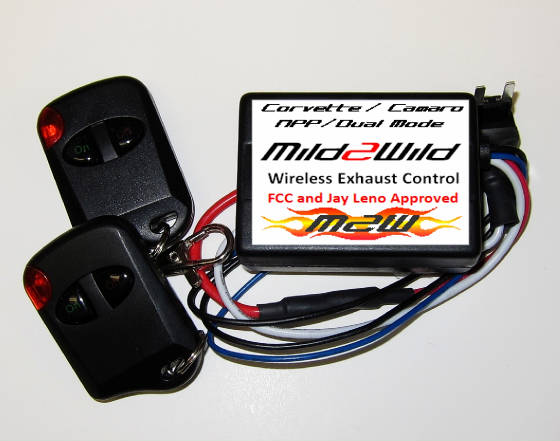 $79.99 FREE SHIPPING US ONLY (Contact us for discounted international shipping rates)